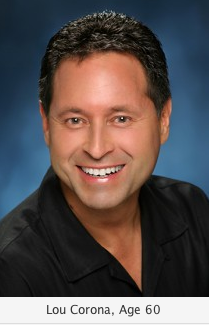 Lou Corona

Health and Nutrition "Guru"
recommends the bellicon
QiBounder
as the #1
exercise to stay healthy.
read more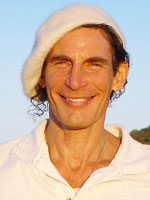 Gabriel Cousens

Founder of the
Tree of Life
Rejuvenation Center,
Raw Food Guru and
Health Expert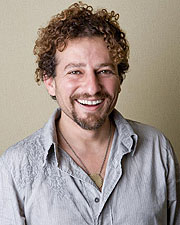 David Wolfe
Host of the Longevity
Conference
Nutritional, Health-
and Fitness Guru
read more
Since 2008
on a bellicon

Since 2008
on a bellicon

Since 2010
on a bellicon

Since 2008
on a belliconSince 2009on a bellicon
The bellicon designed and engineered in Germany is the highest quality rebounder on the market. One reason for this is that bellicon only use the finest materials and components available.




The frame

Both of their frame styles (the Classic and the Premium) begin with high-grade, high-gauge steel and a level of precision welding that only engineers, professional mechanics and techno-geeks can truly appreciate. This gives the bellicon an extremely strong, rigid, durable yet relatively lightweight frame that easily and securely accommodates users weighing up to 440 lbs.




The bungee cords

The bungee system on the bellicon is extremely advanced as they offer 5 different bungee strengths based on users' weight and health concerns. Most rebounder manufacturers haven't even made the jump from springs to bungees, let alone the leap from bungees to the bellicon bungee. They are content to use the same design that's been around since the 80s, often with minor variations to improve portability or to make it appear different than the others. What they haven't done is avoid the performance limitations of springs

themselves by rethinking the design from the ground up. Knowing that a deeper bounce engages muscles longer, giving them a better workout, bellicon designed bungees to stretch 2.5 to 2.8 times their original size, which is why their frames are almost twice the height (14 inches) of other mini-trampolines: giving you room for a deep, smooth bellicon bounce.




The mat

bellicon's polypropylene mats have been specially designed for comfort and durability and to enhance the elasticity of our bungees. They can be used indoors or out, and are resistant to weather conditions including the destructive effects of UV rays. bellicon's patented, super-sturdy mat hooks, which hold the bungees to the mat, are made of non-toxic, reinforced polyamide to prevent the bungee sheaths from fraying.




At this point in time there is not better rebounder on the world market. bellicon is and remains the top rebounder manufacturer.







Anthony Robbins says:




"Rebounding strengthens every organ in the body.





Please take the time to pursue this life-enhancing form of exercise."




Tony has equipped all his different places with Bellicon QiBounders in 2008.





Donna Gates

says

:





As everyone around me knows, I love the work that I do. So I tend to be a workaholic. Yes, of course I eat well, but finding time to exercise is a challenge for me.





Rebounding is perfect for someone who only has a small amount of time to devote to exercising.





When you sit at a computer for hours at a time, your lymph system suffers. Rebounding, coupled with a probiotic diet, is the best way I know to cleanse your lymph of toxins, tone your digestive organs and muscles and stimulate your endocrine system and brain. I've purchased other Rebounders over the years and never used them... but the bellicon has a springy, fun bounce to it, you can just feel the difference versus other Rebounders, it is of top-notch quality, and I just love it. I now always keep my bellicon nearby. A quick 5-minute session of bouncing makes me feel alive and ready to go back to work.


Donna uses a bellicon rebounder since 2008.




Lou Corona

Over the last 23 years, Lou helped hundreds of people regaining brilliant health by teaching them the application the 4 principles of health:



- Cellular Communication
- Cellular Environment
- Cellular Nutrition
- Cellular Exercise

For the fourth pilar of health: Cellular Exercise, he encourages people to rebound.



Through his personal experience, Lou found out that the bellicon QiBounder is the most efficient and effective rebounder on the market and he recommends it to all of his clients.




At age 60, Lou is a brilliant example of Cellular health.

He is bouncing daily on his bellicon rebounder since 2010.






David Wolfe

, host of the Longevity Now Conference, Motivational Speaker and Health Expert loves his bellicon.

Watch David Wolfe in the videos: